The Paper Roll Clamps is designed specifically for damage-free roll handling.
The various types of clamps can handle rolls of different paper types, diameters, size and weight without any pallet involved.
It is made from steel and can handle up to 2000KG weight and a roll range of 350-1600mm.
It is very useful in paper handling industry, warehouse and factories.
Details about Paper roll clamp
The paper rool clamp meets the high intensity contionous uses by having a much higher strength,structural design, long life and stable operation ensure the accuracy of the paper roll's operation.
it has a split arm design with a good operational vision. ( usually the small opening range paper roll clamp needs it with moveable short arm to support.
To avoid destroying the surface of the adjoining paper roll and easy wedging of the slim space of tightly stacking, the arm clamping and arm tip thickned is smooth and small respectively.
To extented the duration of the lubricating brush, filling the lubricate iol is needed regularly moreover a mush higher strength self lubricating support is used at the hinged of the clamp arm.
The paper roll clamp's oil cylinder is rigged with a detection oil port which aids the detection and maintenance of equipment failures.
Customized paper roll clamp attachment  available. 
Just tell us your specific requirement, or give us the sample model information. We will tailor made that. 
Paper handling industry;
Factories;
Warehoue.
Three basic information provided for a correct quote:
Forklift load capacity;
Cargo weight;
Other special request if needed.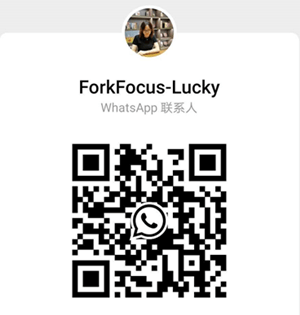 Quick connection with our forklift expert:

Scan above QR code by whatsapp,

or add whatsapp NO. : +8613867191752

Share Paper roll clamp with your clients
more Than 100 Product For Your Choice. There Could Be One Of Your Forklift Solution.