Sit-on reach truck, with higher stability and can reach a higher height to 12.0m.
We have the load capacity from 1.6T to 2.0T. All standard with Curtis or ZAPI brand controller and function of  driving wheel getting back to central automatically. Plus, Li-battery for sit on reach truck is also available.
| | |
| --- | --- |
| Model | FFBRS16, FFBRS18, FFBRS20 |
| Rated Load Capacity/ Kg | 1600, 1800, 2000 |
| Load Center/mm | 500 |
| Delivery Time | 50 days around |
Details about Sit-on Reach Truck
FORKFOCUS Sit-on reach truck equiped with ZAPI or Curtis controller, ensures a stable operation. Electric Power Steering (EPS) system, keeps a easy operation.
The unique structure allows the reach truck with a excellent stability and able to reach to 12.0m, the highest mast in china. 
We abandon the traditional design, which makes chinese made product no sense of aesthetic perception. It's the 21 century. China grows unprecedentedly fast and it's time to shift this mindset. 
Standard equiped with comfortable seat and flexible steering wheel, greatly reduce the fatigue of the driver.
For high mast over 8.0m, pls consider to take the option: Camera and display, pinpoint every reach precisely. 
Safety lights like blue spotights, or red line safety light are workable. 
Full suspension seat, optional, if you want. 
The reach truck principle
Reach truck, as the name suggests, it has reaching forward function. This is the unique characteristic for reach truck. It offers two major advantages: 
The first is the compact constructure.
The second is the high lifting mast height up to 12m or even higher.
Becouse of the reaching forward function, hwen picking up the cargo, reach truck can move its mast forward until the forks are well positioned in front of the truck. This is the function of reaching forward. After reaching forward, the goods can be pulled back between the front and mast for subsequent transport. With such reaching function, makes the reach truck compact and reduce the overall length of the truck. Also it makes the reach truck agile for warehouse operations.
 Reach truck, has a solid contructure which improves driving stability. This makes it able for very high position operations safely.
1
Brand
 
FORKFOCUS
2
Model
 
FFBRS16
FFBRS18
FFBRS20
FFBRS20H
3
Power
 
Battery
4
Operation
 
Sit-on
5
Rated Load Capacity
Q (kg)
1600
1800
2000
2000
6
Load Centre
C (mm)
600
7
Lift Height
H3 (mm)
5000
2500
8
Free Lift
 H2(mm)
1345
2610
Benefit:
Faster delivery : 60 days around
Spare parts supply within one week at latest
After sales service 24hours on line
Technical support or consultation in english, 0 communication obstacle.
Designed to western high quality standards
Assembled with high quality Japanese or western parts
Following European ergonomic insights
Quick FAQs about reach truck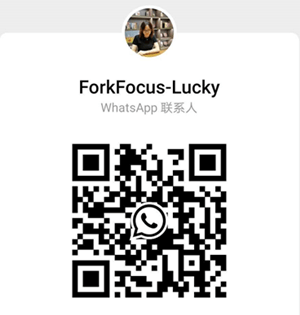 Quick connection with our forklift expert:

Scan above QR code by whatsapp,

or add whatsapp NO. : +8613867191752

Share Sit-on Reach Truck with your clients