We Help You choose your correct forklift based on your purticular needs.
Forklift in Retail Industry
The retail industry depend on moving, storing, and rotating heavy loads of stock on a daily basis. The logistics of the retail industry require machinery like forklifts to work more efficiently. However, it is essential to use the right forklift for a specific application.
FORK FOCUS, able to provide your specific solution based on your exact requirement. The solution logic is to combine with the consideration of fast speed, flexible operation, and cost efficiency. 
Multiple kinds of forklift can be used for retail industry. We just list some widely used models for your reference. 
Pls contact our forklift expert to get your own material handling  solutions.
Capacity: 1500kg-3500kg;
Lifting height: 0-7000mm;
Engine: ISUZU, CUMMINS,MITSUBISH, CHINESE ENGINE
Capacity: 1000kg-1500kg;
Lifting height: 0-4500mm;
Controller: Curtis/Inmotion
not finding your best fit forklift?
Count on FORKFOCUS!
forklift application in retail industry.
We will get into this topic, and focus on forklifts and their types, applications, and benefits in the retail industry.  
First of all, it is important to establish what uses forklifts can have in the retail Industry. A forklift is an industrial-level powered truck, which 'lifts' and 'shifts' materials over short distances.
They can have different designs. Some are operational with a computer. Others have manual controls, requiring a person to drive the truck.
Forklifts are usually used for ultra-heavy or bulky materials. As such, they can have applications in any sort of environment that involves cargo, warehouses, and storage. Here are the general applications of a forklift in retail business activity:
As mentioned, the most basic application for forklifts is warehousing. The main task of forklifts in warehouses is to freight goods off and onto transport trucks and cargo containers. As retail operations are part of a larger supply chain process, warehousing is essential.
The size and weight of the goods depend on the type of warehousing facility.
The amount forklifts can carry depends on the size of their plates. Therefore, most multifunctional warehousing facilities have differently-sized forklifts.  
Goods storage does not stop with moving loads and pallets. At times, goods can be delivered, but be quite unorganized. Forklifts also help the inventory and categorization process.
Many forklifts may have advanced designs, which aid this process. For example, Amazon warehousing facilities have mobile robots attached to their forklifts. These robots scan ISBNs and divide the warehouse goods accordingly.
Forklifts do not need to be ultra-advanced to efficiently stack and sort goods, though. Since they can carry large weights at a time, they automatically reduce stacking and sorting time.
Lastly, forklifts are excellent for transporting goods as well as sorting them. They are used to transport goods in both indoor and outdoor settings. For example, in construction sites, forklifts can help transport heavy raw materials from one place to another.
Similarly, inside waste disposal or recycling facilities, they can help transport unhygienic waste without human contact. This feature makes them useful as certain types of waste can be harmful and toxic.  
Forklifts in indoor settings can be quite advanced. Their design can be optimized to navigate physical obstacles that are quite common in indoor spaces.
Forklifts can also transport logistics workers and warehouse personnel to dangerous places. At times, when a person needs to be elevated to a certain height, a forklift can be a good solution. However, the Occupational Safety and Health Administration (OSHA) guidelines clearly state that people must always wear safety gear and attachments before being elevated.  
What Are the Types of Forklifts Used?
There are many categories of forklifts, which have varying levels of power and applications. In essence, forklifts are divided into seven classes. These classes were determined by OSHA in the US.
Class I to III
Class I, II, and III include electric motor forklifts, like seated-on electric forklift, or stand-up electric forklift.
Class I rider forklifts are the most frequently used in retail logistics operations.
 It's similar to the Class II electric motor truck, but the latter is designed for narrow aisles, like electric articulated forklift.
 The third class is a hand-maneuverable forklift, which has easier portability for smaller freight tasks. This is widely used for warehouse, include electric pallet truck, electric pallet stacker.
Class IV to V
Similarly, Class IV and V are combustion engine forklifts (as opposed to electric), like diesel forklift with solid tires, or diesel forklift with pneumatic tires.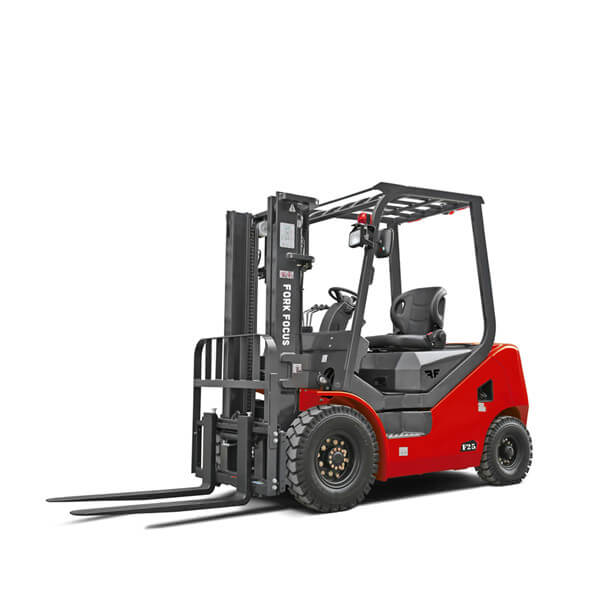 Class VI forklifts are a combination of combustion engines and electric motor tow tractors.  
There are many differences between combustion engines and electric motor forklifts. Although the former emits a lot of harmful emissions (and as such, is better for outdoor use), it has a more powerful torque, making it a more ideal option for transporting goods.
The latter types of forklifts are better-suited for efficiency-oriented tasks such as sorting and stacking. They can be used indoors and are much more environmentally friendly but they need more maintenance than their combustion engine counterparts.
Class VII
Lastly, the rough terrain forklifts (Class VII) are usually used in construction or other outdoor settings. They have all-terrain tires, designed to easily withstand rugged landscapes.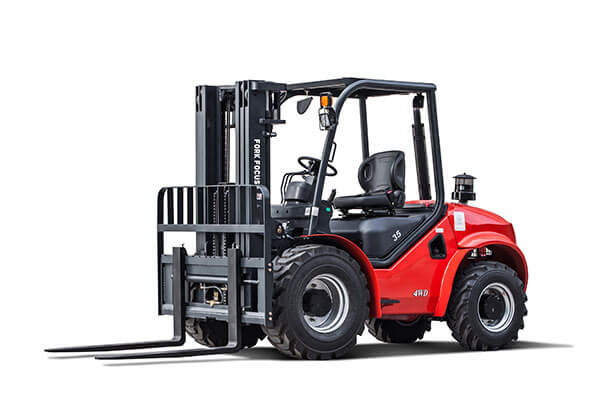 Benefits of Forklift in Retail Industry
Through this article, it is easy to infer the main benefits of forklifts in the retail industry. Admittedly, forklifts do have some cons. For example, they cost quite a lot. However, forklifts, as industrial tools, can improve company operations in many ways.
Here are the three main benefits of forklifts in the retail industry:
Improved Workplace Safety
In industrial environments, it is far safer to let pieces of machinery such as forklifts do the heavy-lifting. After all, some materials can prove hazardous to lift without automated help.
Moreover, modern models of forklifts have added safety features. They come with customized safety systems, which adapt to the work environment, limiting accidents such as spills.
Smoother Loads and Unloads
As mentioned, forklifts improve workplace efficiency. Generally, in large retail centers, products usually come in bulk. As such, it is quite tedious and wasteful to spend time manually freighting, sorting, and transporting products.
Forklifts solve this problem by increasing load capacities. Currently, forklifts can shift up to 45 tons worth of goods at a time.
Reduced Operation Costs
Another benefit of using forklifts in the retail industry is the reduced costs. Since forklifts are meant to reduce manpower, time, and resources devoted to the freighting processes, they bring down operational costs.
Although they are expensive pieces of equipment, they improve efficiency and prove much cheaper in the long run.