Electric Articulated Forklift
The electric articulated forklift, is a great choice to replace the very narrow aisle ( VNA) truck due to its flexibility and cost saving consideration. It can work under 1.9m working aisle. This kind of electric articulated forklift is widely used in warehouse like drug strore, part center …etc for high location goods selection. The highest mast can be 12.0m.
| | |
| --- | --- |
| Model | FFBT30/25/20/15 |
| Load Capacity | 3000kg/ 2500kg / 2000kg / 1500kg |
| Delivery Time | around 50 days |
Details about Electric Articulated Forklift
       FORKFOCUS ARTICULATED FORKLIFT, we have great advantage whatever compared with Bendi, Flexi Or AM. 
      We have below advantage:
Full AC working system, Only one in china make it like this;
Highest mast able to reach up to 12.0m, the FIRST one in china;
Min. working aisle only to 1.9m, narrow space working condition allowed;
80V battery, LARGE compacity battery than ANY brands;
Smart finger tip controll, imported from EU; 
Electro-hydraulic propotional valve, imported;
Laser guiding;
Imported Krupp chanel steel with side roller to keep the mast a better stability when lifting to the highest postion;
Important components like the finger tip device, proportional valve, steering box, hydraulic pump are famous foreign brand;
Most important of all, 5-year warranty is provided for key components.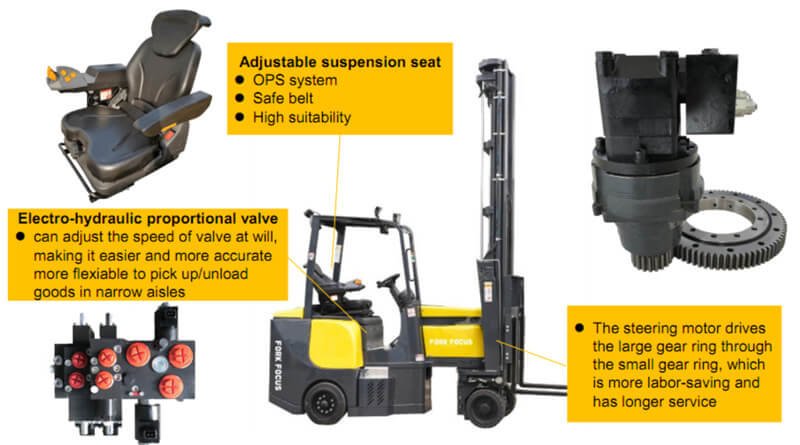 Operatioal Video and Stability Test video done under extreme condition.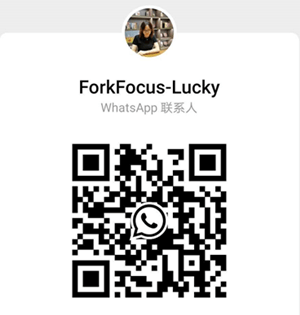 Quick connection with our forklift expert:

Scan above QR code by whatsapp,

or add whatsapp NO. : +8613867191752

Share Electric Articulated Forklift with your clients