Rough terrain forklifts, also called all-terrain forklifts, are used to work on construction sites, and other areas where there is no smooth ground (soft ground, muddy ground, sand, hills, ditches, etc.). The biggest differences between normal industrial forklifts and rough terrain forklifts are tractor tires and high ground clearance.
Please find pictures about ForkFocus Rough Terrain Forklift.  We have types : 2-wheel drive (2WD) and 4-wheel drive (4WD).  In this episode, we mainly introduce you our  4-wheel drive ( 4WD) rough terrain forklift ( available from 2.5T to 5.0T ) from five ways as followings: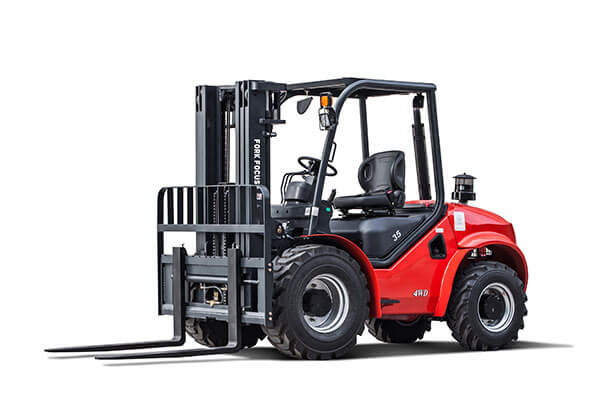 1, Reliability.
The full-floating hydraulic transmission gearbox, with 2WD and 4WD switch function, can provide higher running speed and stronger gradeability. It means if you buy this kind of 4WD rough terrain forklift, you can shift to the mode of 2WD. Be aware that the 2WD rough terrain forklift can not shift to the mode of 4WD. 
Also we equip with: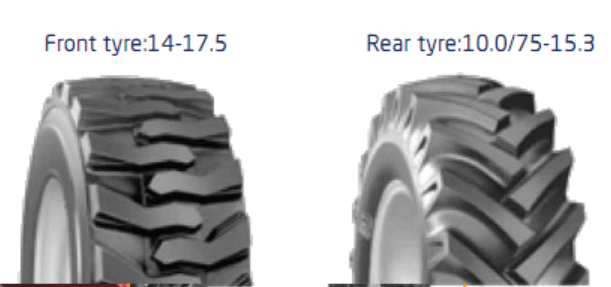 wet brake.
differential mechanism with electronic lock.
reinforced steering driving axle.
Dual air filter.
Extra capacity combined radiator with serpentine wave and optimized heat dissipation chance, greatly enhance the heat dissipation capacity and keeps an excellent heat balance even under long time using or heavy-duty applications.
Most important, the differential is specifically designed and features manual differential lock providing ultimate traction during severe weather or rough terrains. This differential lock able to prevents power loose when one wheel spins.  
All above unique treatments, make ForkFocus Rough Terrain Forklift better adapt to special working conditions.
2, Comfortable Driving Experience.
For the outdoor operation, the driving experience matters.
We equip our machine with:
Rubber damper between chassis and sterring axle, ensures a flexible Connection.
Between chassis and driving system. It greatly reduce the vibrations and increase the driving experience.
Wider pedal space.
Optimized mast structure ensures an excellent visibility.
3, Easy Maintenance.
All in one instrument, makes the operator more intuitively have a direct knowledge of truck state and make the maintenance easily.
Easy-open hook provides quick access to the engine.
Wet brake, offers a longer service life to your brake system.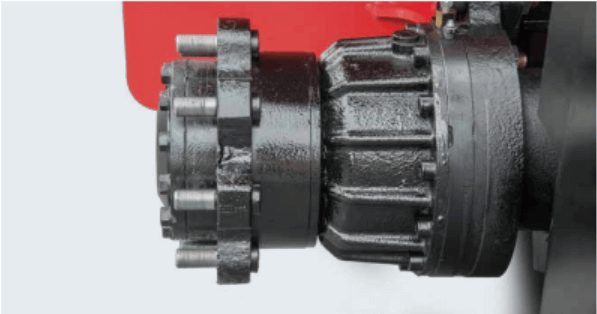 The two-piece design makes the floorboard easy to lift and remove for access to the power train.
Easy access to the radiator by hand to enable a quick inspection.
4, Productivity.
The new dynamic load sensing hydraulic steering system contributes to reduce loss of hydraulic and improve energy efficiency.
LED light, reduce energy consumption.
5, High performance.
The ground clearance is 270mm for 3.0T rough terrain forklift, It offers greater maneuverability and at a low center of gravity, Keeps an excellent stability.
Three forward gears, top speed can reach to 26km/h.
Should You Get an Outdoor Forklift for Your Next Project?
If you're planning on moving a lot of heavy materials over surfaces that are uneven, unstable, or bumpy, it would be wise to consider purchasing or renting a rough terrain forklift. Be sure to pick the specific build that works best for your project and make sure that your operator is well-informed about the safety guidelines.
Interesting in getting a forklift for your next construction project? Contact us today to learn more about buying a ForkFocus rough terrain forklift!